Digital
Fight for Your Facts: The Impact of Accurate Data in Search Workshop
Why is it so important that brands take control of their answers online? Today, information is everywhere, and it can be accessed in an instant. As consumers we expect to get accurate, immediate responses to our questions anywhere we ask them – especially from the brands we interact with. In fact, this information exchange underpins customer relationships; being offered accurate answers by a brand evokes trust, according to 70% of consumers.
Join us for this 45 minute workshop that is intended for senior B2C marketers in London and across the UK. The session will begin at 10:15am GMT.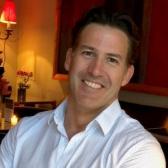 Keynote Speaker
Regional Vice President, Northern Europe
Profile
Search has seen a massive paradigm shift over the last two decades. People don't just type in disparate keywords anymore — they ask very specific questions. In return they expect — and depend on — official answers to help them make important decisions in their lives. Wrong answers aren't an option. That's where Yext comes in. Our mission to help businesses and organisations around the world deliver official answers everywhere people search.
Past Attendees




Event Information
The 'Fight for Your Facts: The Impact of Accurate Data in Search' Workshop will show marketing leaders why it is important to provide accurate, immediate answers to consumer questions online.
The 45-minute session will consist of a presentation from our digital partner, Yext, followed by an intimate and interactive discussion with the speakers and your peers.
In this workshop, you'll discover:
• How shortfalls in search are letting consumers down and costing businesses big.
• European consumers' experiences of searching for answers – and the impact when they can't find them.
• 3 critical steps to help bridge the trust gap between businesses and consumers.
Show agenda
Check In & Welcome
Join Zoom Workshop


Searching for Trust: Why Brands Must Take Control of their Answers Online
Sean Davison - Yext



With thanks to our experts

Interested in becoming one of our experts?