Digital
Smart CRM Fundamentals Workshop
In this workshop, we will walk you through all of the most essential building blocks of a smart CRM operation. From Lifetime Value definition to calculating Future Value, from segmentation to Unique Customer Personas, and Optimove's predictive model, based on personalised customer journeys.
Join us for this 45 minute workshop that is intended for senior B2C marketers in London and across the UK. The session will begin at 9:00am GMT.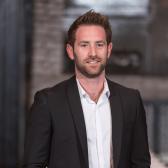 Keynote Speaker
Director of Strategic Services
Profile
Matan leads the Strategic Services team at Optimove's London office. As an experienced marketing data scientist, Matan has led some of Optimove's biggest projects in the gaming industry. His specialty is working closely with CRM executives on optimising retention marketing programs, analysing customer data and revealing actionable, data-driven marketing insights. Matan holds a BSc in Industrial Engineering and Management from Tel Aviv University.
Past Attendees




Event Information
The 'Smart CRM Fundamentals' Workshop will show marketing leaders the most critical building blocks of a effective CRM operation.
This 45-minute session will consist of a presentation from our digital partner, Optimove, followed by an intimate and interactive discussion with the speaker and your peers, as well as the chance to share your day-to-day CRM challenges.
From this session, you'll take away:
• The ins-and-outs of segmentation and lifetime value
• The most fundamental building blocks of a smart CRM operation
• Understanding personalised customer journeys
Show agenda
Check In & Welcome
Join Zoom meeting


Smart CRM Fundamentals: The Ins-and-Outs of Segmentation and Lifetime Value
Matan Block Temin - Optimove



With thanks to our experts

Interested in becoming one of our experts?