Sustainability
Sustainability Masterclass
Join senior corporate sustainability leaders from the biggest brands for an interactive half-day conference designed to showcase the latest tools, tech and trends in driving positive sustainability outcomes in your company. Update your knowledge, get ahead of your competition, master sustainability!
CHICAGO - Low Res Studio, 1821 W Hubbard Street #203
Free for senior sustainability professionals from leading brands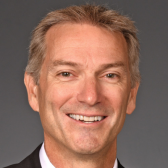 Keynote Speaker
Director of Environmental Sustainability – Land, Water & EMS
Profile
Charley Kubler is the Director of Environmental Sustainability for Land, Water & EMS at United Airlines, Inc. In this role, he is responsible for leading a team managing global sustainability and environmental management efforts, including more sustainable airline travel through the increased use of sustainable materials, recycling processes, water footprint reduction, improved waste management, and land remediation. Charlie also handles oversight of United's overall environmental sustainability management system, compliance auditing program and enterprise environmental sustainability information management platforms.
Charley has 33 years of professional experience in environmental & natural resources management. Prior to joining United in 2019, he led environmental teams at G&K Services, Entegris, Inc. and Boston Scientific and has spent 17 years in environmental consulting and chemical emergency response.
Attendees



Event Information
This event is not a traditional conference!
 
The Sustainability Masterclass will help sustainability leaders from the biggest brands develop cutting edge, science backed strategies in operations & supply chain, energy & waste management, product innovation, employee engagement, consumer engagement and communications.
 
During the first hour of the event, you will hear five case study filled presentations, that are capped at 10 minutes each to cut out the waffle.
 
The following two hours are dedicated to roundtable discussions, designed to enable sustainability leaders from the most influential brands to share knowledge in a collaborative and interactive environment.
 
Once your mind is filled with new ideas, our brand keynote will deliver an insightful and inspirational case study presentation to close the event.
Show agenda
Registration & Networking
Check in with the event manager and mingle with fellow attendees.

Reimagining Brand Stewardship
Stephanie Moon - Co-Founder + Chief Strategy Officer

Why Trying to Communicate 21st Century Concepts in 20th Century Software Doesn't Work
Colin Grant - Chief Commercial Officer

The Complete Transformation of Tap Water
Mike Derro - CSO

Meeting Carbon Neutrality Commitments with Forests
Max Nova - Founder

Roundtable Discussions
Meet the digital experts face-to-face, chat with other corporate leaders about the challenges that you and they are facing, and get answers for the questions that mean most to you and your brand.

Keynote Presentation
Charley Kubler - Director of Environmental Sustainability – Land, Water & EMS

Close
Wrap up on networking opportunities with like-minded environmentally conscious professionals across an array of industries.

With thanks to our experts



Interested in becoming one of our experts?