Sustainability
Sustainability Masterclass
Join senior corporate sustainability leaders from the biggest brands for an interactive half-day conference designed to showcase the latest tools, tech and trends in driving positive sustainability outcomes in your company. Update your knowledge, get ahead of your competition, master sustainability!
CHICAGO - Low Res Studio, 1821 W Hubbard Street #203
Free for senior sustainability professionals from leading brands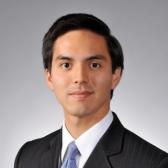 Keynote Speaker
Senior Manager - Environmental Strategy and Sustainability
Profile
Aaron Robinson manages the Eco-Skies program for United Airlines, focusing on biofuel development, energy efficiency, emissions reductions, and external communications. He previously worked in financial analysis, where he evaluated competitors' actions and financial results for Investor Relations, senior executives, and the Board of Directors.
Aaron has also worked in airport operations, operational reliability, and dangerous goods. In addition to serving at Air Transport World, the Metropolitan Washington Airports Authority, and Rolls-Royce, he also founded and managed SimAirline.net, an international flight simulation organization. He holds a BA in Economics from Carleton College, an MBA from The University of Texas, and a private pilot license.
Event Information
This event is not a traditional conference!
 
The Sustainability Masterclass will help sustainability leaders from the biggest brands develop cutting edge, science backed strategies in operations & supply chain, energy & waste management, product innovation, employee engagement, consumer engagement and communications.
 
During the first hour of the event, you will hear five case study filled presentations, that are capped at 10 minutes each to cut out the waffle.
 
The following two hours are dedicated to roundtable discussions, designed to enable sustainability leaders from the most influential brands to share knowledge in a collaborative and interactive environment.
 
Once your mind is filled with new ideas, our brand keynote will deliver an insightful and inspirational case study presentation to close the event.
Show agenda
Registration & Networking
With thanks to our experts

Interested in becoming one of our experts?