Sustainability
Sustainability Masterclass
Join senior corporate sustainability leaders from the biggest brands for an interactive half-day conference designed to showcase the latest tools, tech and trends in driving positive sustainability outcomes in your company. Update your knowledge, get ahead of your competition, master sustainability!
NEW YORK - Vanderbilt Suites, 200 Park Ave
Free for senior sustainability professionals from leading brands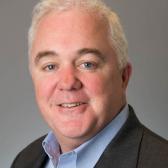 Keynote Speaker
VP Global Supply Chain Operations / Chief Sustainability Officer
Profile
James Gowen is the Vice President, Global Supply Chain Operations and Chief Sustainability Officer for
Verizon.  Since taking on these complementary roles in 2009, his team has enlisted more than 30,000 Verizon employees in 50 countries around the globe in helping to reduce the company's environmental footprint while increasing the efficiency of a growing enterprise. 
In his supply chain role, Gowen leads logistics operations including regional distribution centers, transportation and the global customer premises equipment program with responsibility for over $10 billion in annual through-put. Gowen also has responsibility for Verizon's Global Manufacturing Operations, producing customer premises equipment deployed to Fios & VZConnect customers. Gowen also oversees other green initiatives being implemented across Verizon including the introduction of a carbon intensity metric, paper suppression, waste reduction and recycling, and management of end-of-life-cycle material recovery. 
Past Attendees

Event Information
This event is not a traditional conference!
 
The Sustainability Masterclass will help sustainability leaders from the biggest brands develop cutting edge, science backed strategies in operations & supply chain, energy & waste management, product innovation, employee engagement, consumer engagement and communications.
 
During the first hour of the event, you will hear five case study filled presentations, that are capped at 10 minutes each to cut out the waffle.
 
The following two hours are dedicated to roundtable discussions, designed to enable sustainability leaders from the most influential brands to share knowledge in a collaborative and interactive environment.
 
Once your mind is filled with new ideas, our brand keynote will deliver an insightful and inspirational case study presentation to close the event.
Show agenda
Registration & Networking
With thanks to our experts

Interested in becoming one of our experts?