Sustainability
Virtual Event
Virtual Circularity Masterclass
Join senior sustainability drivers from top brands for an interactive virtual Masterclass designed to showcase the latest innovations, ideas and solutions for evolving the circular economy. Benefit from quick-fire thought leadership presentations and participate in interactive roundtable discussions. Topics covered vary from design to waste or from policy to purpose! Here is your chance to update your knowledge, network with other leaders, and address your challenges!
WEST COAST - Online Event
Focus on the latest circularity strategies, tools, tech and trends created for an audience of senior sustainability focused professionals from across the West Coast of the US. This event will begin at 9:00am pacific time.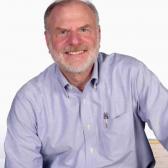 Keynote Speaker
Director of Sustainability
Profile
Mr. Wolf is responsible for creating frameworks for the design of sustainable products atSeventh Generation, Inc., a manufacturer and distributor of ecological household and personal care products. He is also responsible for creating frameworks for more sustainable systems of commerce, and for working with other businesses, industry associations, legislators and regulators to implement those frameworks.

Working at Seventh Generation, Mr. Wolf has developed frameworks for environmental product design, helped educate his coworkers, customers, and consumers about the environmental impacts of consumer products and the industries that produce them, successfully lobbied for passage of phosphate bans in a number of states, helped develop standards for voluntary ingredient disclosure, and brought change to the cleaning products industry through more sustainable product designs.

In addition to his work for Seventh Generation, Mr. Wolf served as the Co-Chair of theResearch, Technology, and Regulatory Committee of the American Cleaning Institute (2015-2018), and has served as the Vice Chair and Chair of the Sustainability Committee (2010-2015), and as the Vice Chair and Chair of the Strategic Advisory Committee (2007-2011).
Past Attendees





Event Information
The Circularity Masterclass is designed to help sustainability leaders and those on the front line of business decisions understand the latest tools, tech and teachings in evolving the circular economy. Our roster of Circularity Experts will give rapid-fire 10 minute presentations to each breakout room, highlighting case studies to display the latest trends and best practices, followed by 20 minute peer-to-peer discussion groups. This is not a passive event, this is an opportunity for you to share with and learn from your peers and our experts.
Our Virtual Masterclasses have three breakout room rotations, each featuring a 10 minute presentation from one of our Circularity Experts, followed by 20 minutes of peer-to-peer discussion. These events are designed to be highly interactive and if you're planning on joining us, we ask you to participate in the discussion with your audio and video on!
Whether your interests and questions are about logistics, , recycling, packaging or materials or even if you're wondering where to start we will be sure to address your needs during this 2 hour event.
And you can help us shape the agenda by suggesting core topics to focus on during the registration process. We hope to see you at the Circularity Masterclass in June.
Show agenda
Check In & Welcome
Join Zoom meeting


Expert Presentations & Roundtable Discussions
Three half-hour sessions led by expert speakers where presentations and roundtable sessions enable you to share knowledge with other senior corporate sustainability leaders about challenges currently being faced and allow you to get answers for the questions that mean most to you and your brand.


Keynote Presentation
Martin Wolf, Director of Sustainability at Seventh Generation


With thanks to our experts

Interested in becoming one of our experts?