Digital
Virtual Digital Agency Masterclass
Join senior marketers from leading advertising agencies for an online interactive session designed to showcase the latest tools, tech and trends in digital advertising and marketing. Update your knowledge, get ahead of your competition, master digital!
LOS ANGELES - Online Event
Free for senior marketers from leading brands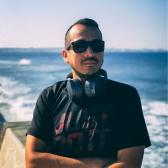 Keynote Speaker
Director of Social, Canvas Worldwide
Profile
Raul Tafur is a media expert with a creative eye who revels in his ability to play to both sides of the coin. Starting out as a junior community manager, Raul quickly moved from organic to the paid social media side. Since then, he's gone on to help launch more than 35 new vehicle models using both organic and paid campaigns, brought a brand-new luxury automotive maker (Genesis) into the marketplace, helmed campaigns in the last seven Super Bowls, and run integrations in every major auto show across the country.
Four years ago, Raul was one of the handful of media rock stars who stepped in to help build Canvas Worldwide from the ground up. As one of the first people hired at the agency, Raul went on to hand-select the entire paid and organic social teams, lead the agency's social tool certifications and integrations, and enjoys teaching and mentoring new recruits participating in Canvas Worldwide's Ad School. An avid traveler, Raul has been to more countries than his age (42 so far), fluently speaks Spanish and some Japanese, and has somehow found the time to document nearly 500 videos of his adventures on his vlog.
Attendees










Event Information
The Digital Agency Masterclass will help advertising agency leaders develop cutting edge digital strategies to drive growth and new business opportunities for their clients, as well as engage and retain their existing customers.

The event will consist of three presentations each capped at 10 minutes delivered by our digital partners providing insights on emerging trends and technology. The sessions will be followed up by a series of three 15-minute virtual roundtables designed to enable marketing leaders from the most influential agencies to share knowledge in a collaborative and interactive environment.

Once your mind is filled with new ideas, our agency keynote will deliver an insightful and inspirational case study presentation to close the event.
Show agenda
Check in
Check in for the event.

Digital Expert Presentation 1
10 minute presentation exploring current trends & technology.

Digital Expert Presentation 2
10 minute presentation exploring current trends & technology.

Digital Expert Presentation 3
10 minute presentation exploring current trends & technology.

Virtual Roundtable
Three 15-minute roundtable sessions allowing you to share knowledge with other senior marketers about the challenges that you and they are facing, meet the digital experts, and get answers for the questions that mean most to you and your agency.

Keynote Presentation
Raul Tafur - Director, Social


With thanks to our experts



Interested in becoming one of our experts?