Virtual Digital Marketing Masterclass
Join senior marketers from top brands for an interactive virtual Masterclass designed to showcase the latest strategies, tools, tech, and trends in digital marketing. Benefit from quick-fire thought leadership presentations and participate in interactive roundtable discussions. Here's your chance to update your knowledge, network with other leaders, and address your challenges!
Focus on the latest strategies, tools, tech and trends created for an audience of senior marketing professionals from across Berlin and surrounding areas. The event starts at 9:00am CET.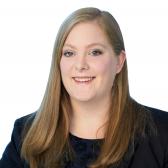 As Senior Lead Sarah has been responsible for social media at Zooplus. In this position, she oversees the development and implementation of the social media strategy for 25 countries. Before that, Sarah was responsible for the social media area at FR L'Osteria SE for 3.5 years. Even before joining Zooplus and L'Osteria, she was able to gain extensive experience in the areas of corporate communications, public relations and social media on the agency and corporate side in Hanover, Hamburg, Berlin, Munich and London.
Past Attendees








Event Information
This Virtual Masterclass will help marketing leaders from top brands understand the latest strategies, tools, tech and trends in the market.
The format is simple: we have three Virtual Roundtable rotations, each featuring a 10 minute presentation from one of our digital expert speakers, followed by 15 minutes of peer-to-peer conversations. After each presentation and discussion, a new team of experts will join the room to deliver their presentation and facilitate roundtables. These events are designed to be highly interactive and if you're planning on joining us, we strongly encourage you to participate in the discussion with your audio and video on!
Due to the intimate nature of the breakout rooms, you are able to ask questions, address challenges facing your organisation, speaking directly with the experts and other participants. Because of the importance placed on discussion, we're sure to address your specific needs during this 2 hour event.
In addition, you can help us shape the agenda by suggesting core topics and posing questions to focus on during the registration process. Just click the Register Now button and we look forward to seeing you soon!
Show agenda
Check-in & Welcome
Join Zoom meeting.

Expert Presentations & Roundtable Discussions
Three Expert presentations followed by interactive roundtable sessions enable you to engage with the Experts and other brand marketing leaders. You are able to address the challenges you face and get answers to the questions that mean most to you and your brand.

Future Proof Your Customer Lifecycle Journey
Phil Gruse, Account Executive Enterprise Sales, Braze
TTDSG, Apple Att, End of 3rd Party Cookies: How consent & preferences affects brand, trust and revenue more than ever?
Stefan Santer, Account Executive DACH - Didomi

The DO's and DON'Ts of Virtual & Hybrid Events
Oliver Liesaus, Sales Director, EMEA - Kaltura

Keynote Presentation - Cat Content Rules the World - Influencer Relations at Zooplus
Sarah Sunderbrink, Senior Lead Social Media - Zooplus


With thanks to our experts


Interested in becoming one of our experts?