Digital
Virtual Digital Marketing Masterclass
Join senior marketers from leading brands for an interactive virtual conference designed to showcase the latest strategies, tools, tech, and trends in digital marketing. Benefit from quick-fire thought leadership presentations and participate in interactive roundtable discussions. Here's your chance to update your knowledge, network with other leaders, and address your challenges!
Focus on the latest strategies, tools, tech and trends created for an audience of senior marketing professionals from across Boston & surrounding areas. The event starts at 9:00am EDT.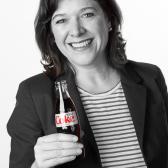 Keynote Speaker
Director Coca-Cola Freestyle Marketing
Profile
Sarah Sachs is a passionate Senior Marketing Leader and strategist with deep experience in brand and innovation. In her previous and current roles, Sarah has developed and launched new products, pushed new thinking and repositioned existing products. In her current role at Coca-Cola, she has led the effort to transform the Coca-Cola Freestyle machine from a fountain dispenser into a marketing asset. Previous work at The Coca-Cola Company has included new product work for VEB (Venturing and Emerging Brands), the launch of Diet Coke Plus (with vitamins and minerals) and the launch of Coke BlaK. Prior to Coca-Cola, Sarah held roles at Prophet Brand Strategy and Young & Rubicam Advertising. Sarah holds an undergraduate degree from Brown University and an MBA from Emory's Goizueta Business School.
Past Attendees










Event Information
This Virtual Masterclass will help marketing leaders from leading brands understand the latest strategies, tools, tech and trends in the market.  
The format is simple: we have three Virtual Roundtable rotations, each featuring a 10 minute presentation from one of our digital expert speakers, followed by 20 minutes of peer-to-peer discussion. After each presentation and discussion, a new team of experts will join the room to deliver their presentation and facilitate the discussion. These events are designed to be highly interactive and if you're planning on joining us, we strongly encourage you to participate in the discussion with your audio and video on!  
Because of the intimate nature of the breakout rooms, you are able to ask questions, address challenges facing your organization, speaking directly with the experts and other participants. Because of the importance placed on discussion, we're sure to address your specific needs during this 2 hour event.  
In addition, you can help us shape the agenda by suggesting core topics and posing questions to focus on during the registration process. Just click the Register Now button and we look forward to seeing you soon
Show agenda
Check In & Welcome
Join Zoom Meeting

Expert Presentations & Roundtable Discussions
Three Expert presentations followed by interactive roundtable sessions enable you to engage with the Experts and other digital marketing leaders. You are able to address the challenges you face and get answers to the questions that mean most to you and your brand.

Life After Lockdown: 5 Ways to Drive Customers Back to the Store
Ed Silhan - Chief Revenue Officer

Solving the Content Crisis
Keynote Presentation
Sarah Greenberg Sachs - Director Coca-Cola Freestyle Marketing


With thanks to our experts



Interested in becoming one of our experts?