Virtual Digital Marketing Masterclass
Join senior marketers from leading B2C brands from Minneapolis and across Northern America for a virtual conference designed to showcase the latest tools, tech, and trends in digital marketing. Update your knowledge, get ahead of your competition, and master digital!
MINNEAPOLIS - Online Event
The latest digital tools, tech and trends created for an audience of senior B2C marketing professionals from Minneapolis and across Northern America. The event starts at 9:00am CDT.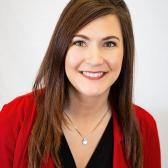 Keynote Speaker
AVP, Digital and Marketing Technology
Profile
Kristin Greyson is a digital marketer and technologist with over a decade of successful transformative experience. A dynamic leader and innovator, Greyson is currently a member of the Digital Marketing and Technology team at U.S. Bank, the fifth-largest bank in the U.S. There, she contributes her expertise of multi-channel digital marketing tools, analytics and innovative solutions to an evolving enterprise.
Greyson is highly results-driven. She develops clearly articulated strategic plans and drives growth by executing them cross-functionally. In order to accomplish this, it is critical she effectively manage relationships with agencies, technology providers and a vast array of internal stakeholders.
Having affinity for learning and collaboration, Greyson also leads an education team at the bank and is enrolled in the Executive MBA program at the University of Minnesota's Carlson School of Management. She will graduate class of 2022.
Attendees








Event Information
The Digital Marketing Masterclass will help marketing leaders from consumer-facing brands understand the latest tools, tech and trends in the market.  Our roster of Digital Experts will give rapid-fire 10 minute presentations to each breakout room, highlighting case studies, followed by 20 minute peer-to-peer discussion groups.

Our Virtual Masterclasses have three breakout room rotations, each featuring a 10 minute presentation from one of our speakers, followed by 20 minutes of peer-to-peer discussion. These events are designed to be highly interactive and if you're planning on joining us, we strongly encourage you to participate in the discussion with your audio and video on!
Whether it is through web content strategy, consumer engagement, cross platform advertising, influencer marketing or project management, we're sure to address your marketing needs during this 2 hour event.
And you can help us shape the agenda by suggesting core topics to focus on during the registration process. We hope to see you at the Digital Marketing Masterclass in April.
Show agenda
Check In & Welcome
Join Zoom meeting

Expert Presentations & Roundtable Discussions
Three Expert presentations followed by interactive roundtable sessions enable you to engage with the Experts and other brand marketing leaders. You are able to address the challenges you face and get answers to the questions that mean most to you and your brand.

How to Leverage Location Data to Reach Consumers During COVID and Beyond

3 Creator Marketing Trends for 2021

Focal Points of High-Ranking Web Pages: Results From a 300-Page SEO Study

Keynote Presentation
Kristin Greyson - AVP, Digital and Marketing Technology

With thanks to our experts



Interested in becoming one of our experts?