Digital
Virtual Digital Marketing Masterclass
Join senior marketers from leading brands for a virtual conference designed to showcase the latest tools, tech and trends in digital marketing. Update your knowledge, get ahead of your competition, and master digital!
The latest digital tools, tech and trends created for an audience of senior marketing professionals. This virtual event will begin at 9am AEST.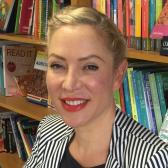 Profile
Carmen is a proven marketing and CX executive who has developed and delivered strategies for strong commercial outcomes across the education, financial services and telecommunications industries. With a passion for blending the art and science of marketing, she has developed and led digital strategies and tech implementations across the sales, marketing and CX ecosystem. In her current role as Marketing and CX Director, ANZ for Oxford University Press, Carmen also leads a marketing capability-building program for the global Oxford Education Division.
Past Attendees







Event Information
This event is not a traditional conference!
The Digital Marketing Masterclass will help marketing leaders develop cutting edge digital strategies to drive growth and new business opportunities as well as engage and retain existing customers. Due to current conditions this will be an online only event. 
You will hear three case study filled presentations, that are capped at 10 minutes each to cut out the waffle.
Once your mind is filled with new ideas, our brand keynote will deliver an insightful and inspirational case study presentation to close the event.
With thanks to our experts
Interested in becoming one of our experts?