Digital
Virtual Digital Marketing Masterclass
Join senior marketers from leading brands for an online interactive session designed to showcase the latest tools, tech and trends in digital marketing. Update your knowledge, get ahead of your competition, master digital!
The latest digital tools, tech and trends created for a virtual audience of senior marketing professionals.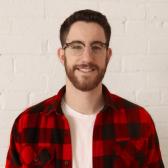 Profile
Currently serving as the Director of Growth for Kotn & Ordinary Supply, Dan is a performance marketer with a track record of scaling consumer businesses profitably (previously at Opencare and Well.ca). Through countless experiments of various channels and tactics, Dan has developed frameworks and models for uncovering new opportunities that he is excited to share with other teams to help fuel their acquisition strategies.
Attendees






Event Information
The Digital Marketing Masterclass will help marketing leaders develop cutting edge digital strategies to drive growth and new business opportunities as well as engage and retain existing customers.

The event will consist of three presentations each capped at 10 minutes delivered by our digital partners providing insights on emerging trends and technology. The sessions will be followed up by a series of three 20-minute virtual roundtables designed to enable marketing leaders from the most influential brands to share knowledge in a collaborative and interactive environment.

Once your mind is filled with new ideas, our brand keynote will deliver an insightful and inspirational case study presentation to close the event.
Show agenda
Check in
Join Zoom meeting.

Solving The Content Crunch
Andrew McDougall - Digital Executive
How to Scale Creative
Eric Hubbard - Field Marketing Manager

Digital Expert Presentation 3
Jeff Goldenberg - Co-Founder & Chief Strategy Officer

Virtual Roundtable
20-minute virtual roundtable sessions allowing you to share knowledge with other senior marketers about common challenges facing the industry. You'll meet the digital experts and get answers to the questions that matter to you the most.

Keynote Presentation
Dan Gray - Director of Growth

With thanks to our experts



Interested in becoming one of our experts?