HR
Virtual Employee Engagement Masterclass
Join senior HR professionals from leading enterprise brands for an interactive virtual event designed to showcase the latest tools, tech and trends in the employee engagement space. Update your knowledge, get ahead of your competition, master HR!
EAST COAST (EDT) - Online Event
The latest employee engagement related tools, tech and trends created for a virtual audience of senior HR professionals.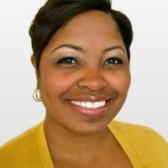 Keynote Speaker
Director, Diversity & Inclusion
Profile
Joy Peña joined EA, a leading global interactive entertainment software company, as Global Diversity & Inclusion Lead in March 2016. Joy is responsible for designing, developing and implementing a comprehensive Diversity & Inclusion strategy to meet the needs of EA's business units and global locations.
Prior to EA, Joy was Senior Manager, Organization & Workforce Diversity for the Disney ABC TV Group, where she oversaw strategy and program design in the areas of diversity outreach, engagement, learning and awareness, and communication across DATG, which included ABC, ABC Studios, ABC News, ABC Owned Television Stations, Disney Channels Worldwide, ABC Family/Freeform and Radio Disney.
A passionate advocate for people, Joy has received a number of recognitions including NBCU's HR Excellence Award.
Past Attendees








Event Information
The Employee Engagement Masterclass is designed to help HR leaders understand the latest tools, tech and trends in the market. Our roster of HR Experts will give rapid-fire 10 minute presentations to each breakout room, highlighting case studies that help to create a culture of workplace engagement, followed by 20 minute peer-to-peer discussion groups.

Our Virtual Masterclasses have three breakout room rotations, each featuring a 10 minute presentation from one of our HR Experts, followed by 20 minutes of peer-to-peer discussion. These events are designed to be highly interactive and if you're planning on joining us, we strongly encourage you to participate in the discussion with your audio and video on!
Whether it is through employee rewards and recognition, video engagement, employee and internal communication, staff retention, surveys, wellbeing, we're sure to address your employee engagement needs during this 2 hour event.
And you can help us shape the agenda by suggesting core topics to focus on during the registration process. We hope to see you at the Employee Engagement Masterclass in September!
Show agenda
Check in
Join Zoom meeting.

Expert Presentations & Roundtable Discussions
Three half-hour sessions led by expert speakers where presentations and roundtable sessions enable you to share knowledge with other senior HR leaders about challenges currently being faced and allow you to get answers for the questions that mean most to you and your brand.

Keynote Presentation
Joy Peña - Director, Diversity & Inclusion


With thanks to our experts
Interested in becoming one of our experts?