HR
Virtual Employee Engagement Masterclass
Join senior HR professionals from leading enterprise brands for an interactive virtual event designed to showcase the latest tools, tech and trends in the employee engagement space. Update your knowledge, get ahead of your competition, master HR!
MIDWEST & CENTRAL (CDT) - Online Event
The latest employee engagement related tools, tech and trends created for a virtual audience of senior HR professionals. This events starts at 9:00am CT / 8:00am MT.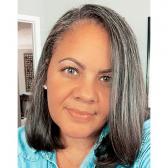 Keynote Speaker
Senior Manager, Internal Communications & Employee Engagement
Profile
Passionate about telling great stories and creating amazing experiences, Claudia Ball's current role as the Senior Manager of Internal Communications & Employee Engagement at Walt Disney Television allows her to focus on employee engagement and workplace culture, which in turn helps to build and champion a culture of creative excellence, innovative approaches and team-focused success.
By leveraging content and harnessing the power of storytelling, Claudia works to connect employees to our business, brand, and their fellow colleagues with the goal of advancing our business objectives and priorities and cultivating a world class employee experience.
Past Attendees




Event Information
The Employee Engagement Masterclass is designed to help HR leaders understand the latest tools, tech and trends in the market. Our roster of HR Experts will give rapid-fire 10 minute presentations to each breakout room, highlighting case studies that help to create a culture of workplace engagement, followed by 20 minute peer-to-peer discussion groups.

Our Virtual Masterclasses have three breakout room rotations, each featuring a 10 minute presentation from one of our HR Experts, followed by 20 minutes of peer-to-peer discussion. These events are designed to be highly interactive and if you're planning on joining us, we strongly encourage you to participate in the discussion with your audio and video on!
Whether it is through employee rewards and recognition, video engagement, employee and internal communication, staff retention, surveys, wellbeing, we're sure to address your employee engagement needs during this 2 hour event.
And you can help us shape the agenda by suggesting core topics to focus on during the registration process. We hope to see you at the Employee Engagement Masterclass in November!
Show agenda
Check in
Join Zoom meeting.

Expert Presentations & Roundtable Discussions
Three half-hour sessions led by expert speakers where presentations and roundtable sessions enable you to share knowledge with other senior HR leaders about challenges currently being faced and allow you to get answers for the questions that mean most to you and your brand.

Connecting The Dots: Employee Recognition, Voice, and Engagement.
Matthew Tremmaglia - VP of Customer Success

Engaging New Hires In An Uncertain World
Pete Olson - Chief Product Officer

Keynote Presentation
Claudia Ball - Senior Manager, Internal Communications & Employee Engagement


With thanks to our experts

Interested in becoming one of our experts?