Virtual Future of Work Masterclass
With seismic workplace changes as a result of the pandemic, the future is as uncertain and volatile as ever. How can HR leaders navigate their employees in an unprecedented world and put their employees in the best position to succeed?
Our Virtual Future of Work Masterclass brings together HR experts and forward-thinking people leaders in an open and honest environment to explore the newest trends and advancements for the future of work.
After a series of short, quick-hitting thought leadership presentations, we split into intimate breakout rooms to discuss topics such as engaging employees in a hybrid environment, recruiting and retaining top talent, providing proactive wellbeing strategies, and more.
This Masterclass is the perfect forum for you to discover the latest people management strategies and solutions - take advantage of this opportunity to learn and network with industry experts and peers, and register today!
Free for senior HR representatives from leading brands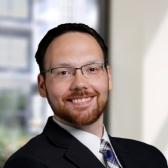 Head of Culture and Belonging
Event Agenda
Show more
Registration & Welcome
Join Zoom Meeting
Expert Presentations & Roundtable Discussions
Our expert presentations are followed by a series of interactive roundtable sessions. Ask questions, raise topics, and address your biggest challenges with our experts and other HR professionals.
Keynote Presentation and Q&A
The event will conclude with a keynote presentation from a distinguished speaker, and the opportunity to ask questions to ensure you get the most out of the content.
With thanks to our experts