HR
Virtual HR Trends Masterclass
Join senior HR professionals from leading brands for an interactive virtual conference designed to showcase the latest tools, tech, and trends in HR. Update your knowledge, get ahead of your competition, and master HR!
The latest HR tools, tech and trends created for an audience of senior HR professionals within the UK. The event starts at 9:00am GMT.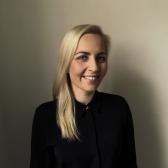 Profile
Experienced and self-motivated Group HR Director with 7 years of industry experience overseeing the global HR department of a technology company and working to implement programs that enhanced the company and its culture. Knowledgeable about employment law and effective organisation and workforce planning. Bringing forth a proven track record of successfully managing HR efforts, of digitising and automating HR and leading teams to work towards company goals.
Past Attendees



Event Information
This event is not a traditional conference!
The HR Trends Masterclass will help HR leaders understand the latest HR trends, including employee engagement, health and wellbeing, HR strategy, HR technologies, talent acquisition, financial wellbeing, learning & development and more.
The event will consist of three presentations each capped at 10 minutes delivered by our HR partners providing insights on emerging trends and technology. The sessions will be followed up by a series of three roundtables designed to enable HR leaders from the most influential brands to share knowledge in a collaborative and interactive environment.
Show agenda
Check-in & Welcome
Join Zoom meeting


Expert Presentations & Roundtable Discussions
Three Expert presentations followed by interactive roundtable sessions enable you to engage with the Experts and other brand HR leaders. You are able to address the challenges you face and get answers to the questions that mean most to you and your brand.

Thriving, Not Surviving, in 2021
Alaana Woods, Commercial Director - Bupa Health Clinics

Expert Presentation - Yulife

Keynote Presentation - 4 Days 4 Success: A journey to increased employee happiness and productivity
Lisa Kuske, Group HR Director - Awin


With thanks to our experts

Interested in becoming one of our experts?