Virtual Influencer Marketing Masterclass
Join senior marketers from leading B2C brands from within the Midwest for a virtual conference designed to showcase the latest tools, tech, and trends in influencer marketing. Update your knowledge, get ahead of your competition, and master influencer marketing!
EAST COAST - Online Event
The latest digital tools, tech and trends created for an audience of senior B2C influencer marketing professionals within the East Coast. The event starts at 9:00am EDT.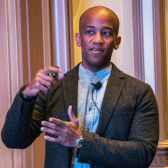 Head of Integrated Marketing
Alex Frias is Head of Integrated Marketing at Wayfair overseeing omni-channel consumer strategy, influencer marketing, and brand partnerships globally across all Wayfair brands. Before that, Alex led brand marketing efforts at the heritage footwear and apparel brand FILA North America and music streaming platform TIDAL. Prior to his work in-house at these brands, Alex was on the agency side of the business as he co-founded a brand experience marketing agency implementing influencer marketing strategy for iconic brands and properties including PepsiCo, Apple Music, Twitter, Diageo, and HGTV. 
Past Attendees






Event Information
The Influencer Marketing Masterclass will help marketing leaders from brands develop cutting edge digital strategies to drive growth and new business opportunities as well as engage and retain existing customers.
The event will consist of three presentations each capped at 10 minutes delivered by our digital partners providing insights on emerging trends and technology. The sessions will be followed up by a series of three 20-minute virtual roundtables designed to enable marketing leaders from the most influential brands to share knowledge in a collaborative and interactive environment.
Once your mind is filled with new ideas, our brand keynote will deliver an insightful and inspirational case study presentation to close the event.
Show agenda
Check In & Welcome
Join Zoom meeting


Expert Presentations & Roundtable Discussions
Three Expert presentations followed by interactive roundtable sessions enable you to engage with the Experts and other social marketing leaders. You are able to address the challenges you face and get answers to the questions that mean most to you and your brand.


Turning Influencer Marketing Into a Scalable Media Channel
Adam Rivietz - Co-Founder

A Shift in the Socialscape — Emerging Platforms & Formats
Aimee Goeman - Vice President of Business Development

Keynote Presentation
Alex Frias - Head of Integrated Marketing at Wayfair

With thanks to our experts


Interested in becoming one of our experts?