Digital
Virtual Social Marketing Masterclass
Join senior marketers from leading brands for an online interactive session designed to showcase the latest tools, tech and trends in social marketing. Update your knowledge, get ahead of your competition, master social!
LOS ANGELES - Online Event
Free for senior marketers from leading brands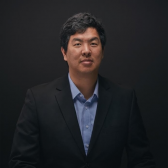 Keynote Speaker
VP of Marketing, The Black Tux
Profile
Ian is an experienced operator that has lead teams in multiple countries, industries and functional roles. He is currently the VP of Marketing for The Black Tux, a men's formalwear company but previously lead growth for Simple Habit and Touch of Modern.
Earlier in his career he was President of Audilab, a loudspeaker manufacturer where he was able to 5x revenue while maintaining profitability and without taking equity investment.
Past Attendees









Event Information
The Social Marketing Masterclass will help marketing leaders develop cutting edge digital strategies to drive growth and new business opportunities as well as engage and retain existing customers.

The event will consist of three sessions where you will hear case study filled presentations, that are capped at 10 minutes each to cut out the waffle. Each session will be followed up by a designated fifteen minute discussion designed to enable marketing leaders from the most influential brands to share knowledge in a collaborative and interactive environment.

Once your mind is filled with new ideas, our brand keynote will deliver an insightful and inspirational case study presentation to close the event.
Show agenda
Check in
Check in for the event.

To Influence and Beyond: Scaling Influencer Marketing and Social Proof for Business Impact
Liz Gottbrecht - VP of Marketing

Getting to Audience-First
Caitlin Falvey - Vice President, Business Development

Ditch Influencers and Still Generate a Return on your Influencer Marketing
Roger Figueiredo - Sr. Director, Marketing

Virtual Roundtable
15-minute virtual roundtable sessions allowing you to share knowledge with other senior marketers about common challenges facing the industry. You'll meet the digital experts and get answers to the questions that matter to you the most.

Keynote Presentation
The event wraps up with an insightful keynote presentation by a brand leading the way in digital, sharing insights & experiences.


With thanks to our experts



Interested in becoming one of our experts?