Virtual Social Marketing Masterclass
Is your social marketing hitting the spot? Learn how to optimise your reach and engagement at our Virtual Social Marketing Masterclass. With snappy expert presentations and intimate break-out rooms, our interactive 2 hour event is the perfect forum for you to explore the latest strategies and solutions.
Created for an audience of senior marketers from across the US and Canada. The event starts at 2:30pm ET/ 11:30am PT.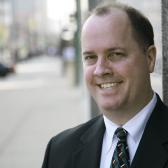 Head of Payer Specialty Marketing Strategy
Ken is the head of Payer Specialty Marketing Strategy at Walgreens, and has also worked at Walmart, Discover Card, Sears/Kmart, ad agencies, and more. This means that Ken has seen a lot of both the good and the bad, so he knows what it takes to make good happen. The key to all of this is leverage-integrated thinking. Many companies operate like they are trying to complete a puzzle, with the pieces face down. Integrated thinking helps ensure that the pieces are face up, and that everyone has a copy of the box lid. The difference makes a difference.
How it Works
Our ethos is simple. We want you to be an active participant. That's why we've developed a format designed to optimize interaction and engagement.
We start our Virtual Social Marketing Masterclass with a short series of virtual roundtable rotations. Each of these features a 10 minute presentation from one of our expert speakers, followed by 20 minutes of peer-to-peer conversations. 
When the time's up, a new team of experts will join the room for a fresh round of presentations and roundtable discussions.
These intimate break-out rooms are the perfect forum for you to ask questions and find solutions to your industry-specific challenges. And if you already know what you'd like to discuss, just let us know. Our registration form gives you the chance to suggest core topics and help us shape the agenda. Click the button to register now.
Show agenda
Check-in & Welcome
Join Zoom meeting.


Expert Presentations & Roundtable Discussions
Our expert presentations are followed by a series of interactive roundtable sessions. Ask questions, raise topics, and address your biggest challenges with our experts and other marketing leaders.



With thanks to our experts

Interested in becoming one of our experts?