Virtual Social Media and Influencer Marketing Masterclass
Join senior marketers from top brands for an interactive virtual Masterclass designed to showcase the latest strategies, tools, tech, and trends in social media and influencer marketing. Benefit from quick-fire thought leadership presentations and participate in interactive roundtable discussions. Here's your chance to update your knowledge, network with other leaders, and address your challenges!
Focus on the latest strategies, tools, tech and trends created for an audience of senior marketing professionals from across the UK. The event starts at 9:00am BST.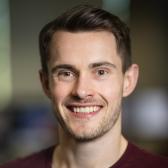 Profile
James has spent the past 7 years heading up Social Media teams within the games industry, honing skills in everything from Influencer Management to Community Management (plus everything in between).
James' current role is heading up the Community, Social, and Influencer functions at Dovetail Games, representing their portfolio of simulator titles.
Past Attendees








Event Information
This Virtual Masterclass will help marketing leaders from top brands understand the latest strategies, tools, tech and trends in the market.
The format is simple: we have three Virtual Roundtable rotations, each featuring a 10 minute presentation from one of our digital expert speakers, followed by 15 minutes of peer-to-peer discussion. After each presentation and discussion, a new team of experts will join the room to deliver their presentation and facilitate the discussion. These events are designed to be highly interactive and if you're planning on joining us, we strongly encourage you to participate in the discussion with your audio and video on!
Due to the intimate nature of the breakout rooms, you are able to ask questions, address challenges facing your organisation, speaking directly with the experts and other participants. Because of the importance placed on discussion, we're sure to address your specific needs during this 2 hour event.
In addition, you can help us shape the agenda by suggesting core topics and posing questions to focus on during the registration process. Just click the 'Register Now' button and we look forward to seeing you soon!
Show agenda
Check In & Welcome
Join Zoom meeting

Expert Presentations & Roundtable Discussions
Three Expert presentations followed by interactive roundtable sessions enable you to engage with the Experts and Social Media & Influencer brand leaders. You are able to address the challenges you face and get answers to the questions that mean most to you and your brand.

Expert Presentation - The Advantage of Consumer Research in the Age of Social Media
Meltwater

Expert Presentation - Influencer Marketing Measurement; How to Crawl, Walk, and Run
Jeff Melton, Vice President Marketing - CreatorIQ

Expert Presentation - Using Language and Text Data to Make Informed Decision
James Cuthbertson, Chief Revenue Officer - Relative Insight
Keynote Presentation - Beyond Content Creation: why community influencers and brand advocates can be the key to long-term success
James Day, Director of Community - Dovetail Games


With thanks to our experts


Interested in becoming one of our experts?