Sustainability
Virtual Sustainability Masterclass
Join senior corporate sustainability leaders from the biggest organizations for an online interactive session designed to showcase the latest tools, tech and trends in driving positive sustainability outcomes in your company. Update your knowledge, get ahead of your competition, master sustainability!
WEST COAST - Online Event
The latest tools, tech and trends created for an audience of senior sustainability professionals within the West Coast and across Northern America. The event starts at 9:00am PDT.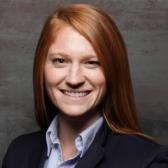 Keynote Speaker
Director of Strategy, Supply Chain
Profile
Angela is currently the Director of Strategy for Supply Chain at VF Corporation, one of the world's largest footwear and apparel companies, with recent responsibility for delivering and activating elements of the Sustainability Strategy. Prior to VF, Angela worked in supply chain and operations management consulting, primarily in the oil & gas industry. Angela is an avid outdoorswoman and it is her passion for outdoor activity that led to her interest in pursuing responsibilities for corporate sustainability.
Past Attendees






Event Information
The Sustainability Masterclass will help sustainability leaders from the biggest organizations develop cutting edge, science backed strategies & sustainable initiatives to implement.  Our roster of experts will give rapid-fire 10 minute presentations to each breakout room, highlighting case studies, followed by 20 minute peer-to-peer discussion groups.

Our Virtual Masterclasses have three breakout room rotations, each featuring a 10 minute presentation from one of our speakers, followed by 20 minutes of peer-to-peer discussion. These events are designed to be highly interactive and if you're planning on joining us, we strongly encourage you to participate in the discussion with your audio and video on!
Whether it is through operations & supply chain, energy & waste management, product innovation, employee engagement, consumer engagement and communications, we're sure to address your sustainability needs during this 2 hour event.
And you can help us shape the agenda by suggesting core topics to focus on during the registration process. We hope to see you at the Sustainability Masterclass in March!
Show agenda
Check in & Welcome
Join Zoom meeting


Expert Presentations & Roundtable Discussions
Three half-hour sessions led by expert speakers where presentations and roundtable sessions enable you to share knowledge with other senior corporate sustainability leaders about challenges currently being faced and allow you to get answers for the questions that mean most to you and your brand.

Keynote Presentation
Angela Robine - Director of Strategy, Supply Chain


With thanks to our experts
Interested in becoming one of our experts?