HR
Virtual Talent, Learning and Development Masterclass
Join senior HR professional from leading brands for a virtual conference designed to showcase the latest tools, tech and trends in HR. Update your knowledge, get ahead of your competition, master HR!
Free for senior HR representatives from leading brands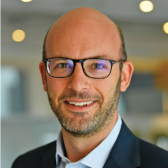 Keynote Speaker
Chief Learning Officer at Goldman Sachs
Profile
James is responsible for Pine Street, the firm's leadership development group for partners and select managing directors, and Goldman Sachs University, the firmwide learning function. James is also a managing director ally of the LGBT Network. He joined the firm in 2010 as head of Pine Street in Asia Pacific, based in Hong Kong. James was named managing director in 2013 and relocated to London in 2015. Prior to joining the firm, James was a partner at Stanton Marris, an advisory firm specialising in leadership and organisational development.
Past Attendees




Event Information
This event is not a traditional conference!
The Virtual Talent, Learning and Development Masterclass will help marketing leaders develop cutting edge HR strategies to drive growth and new business opportunities as well as engage and retain existing customers. Due to current conditions this will be an online only event. 
You will hear three case study filled presentations, that are capped at 10 minutes each to cut out the waffle.
Once your mind is filled with new ideas, our brand keynote will deliver an insightful and inspirational case study presentation to close the event.
With thanks to our experts

Interested in becoming one of our experts?