Virtual Wellbeing and Mental Health Masterclass
The circumstances of the past year have shone a light on the importance of employee wellbeing and mental health in the workplace. Join other senior HR professionals from leading organizations for a discussion-based virtual conference focussing on important topics surrounding wellbeing and mental health: integrating mental wellbeing into corporate culture, making reasonable adjustments, tackling stigma, increasing engagement, and implementing best practices.
EAST COAST - Online Event
The latest insights regarding employee wellbeing and mental health, created for an audience of senior HR professionals throughout the East Coast. The event starts at 9:00am EST.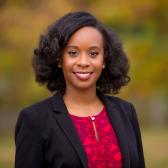 Keynote Speaker
Senior Director of People + Culture
Profile
Jasmine Francis is a dynamic People Leader with over 12 years of experience working in both corporate and start-up environments. She is the Senior Director of People + Culture at Thinx where she is responsible for the strategy and implementation of key People processes, programs, and policies. Prior to joining Thinx, Jasmine was a thought leader at BNY Mellon and AppNexus (now Xandr) where she focused on People strategy, operations and analytics.  She also spent time at Goldman Sachs and The Carlyle Group where she worked closely on HR technology, contingent workforce management, and People programs. She currently holds a B.A. in French and a M.S. in Organizational Development.
Attendees





Event Information
Now more than ever, wellbeing and mental health are in the forefront of employers' minds and the top of employees' priorities. The challenges of remote working, isolation, furloughs, pandemic, racial injustice, and personal struggles have combined to create a very onerous environment for employees...and by extension, employers.
The discussion-based Virtual Wellbeing & Mental Health Masterclass will help HR leaders investigate integrating mental wellbeing into corporate culture, make reasonable adjustments, tackle stigma, increase employee engagement, and address best practices for employers.
The event will consist of three presentations each capped at 10 minutes that will be delivered by our HR partners. The presentations will be followed by a series of three interactive roundtables designed to enable HR leaders from the most influential brands to share knowledge in a collaborative environment.
Show agenda
Check In & Welcome
Join Zoom meeting


Expert Presentations & Roundtable Discussions
Three half-hour sessions led by expert speakers where presentations and roundtable sessions enable you to share knowledge with other senior HR leaders about challenges currently being faced and allow you to get answers for the questions that mean most to you and your brand.


Keynote Presentation
Jasmine Francis, Senior Director, People Operations at Thinx


With thanks to our experts



Interested in becoming one of our experts?