Virtual Wellbeing and Mental Health Masterclass
Join senior HR leaders from top brands for an interactive virtual Masterclass designed to showcase the latest strategies, tools, tech, and trends in Wellbeing and Mental Health. Benefit from quick-fire thought leadership presentations and participate in interactive roundtable discussions. Here's your chance to update your knowledge, network with other leaders, and address your challenges!
WEST COAST - Online Event
Focus on the latest strategies, tools, tech and trends created for an audience of senior HR professionals from across the West Coast of the US. This event starts at 9am pacific time.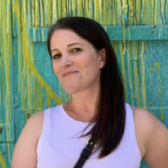 Profile
Laura DeCook is the Wellbeing Specialist at Expedia Group on the People Ops team. Laura began the mental health program at Expedia Group at a grassroots level soon after being hired as an Executive Assistant in early 2018. She has run a number of global mental health programs at the company, which included hosting two World Mental Health Day global events, booking world-renowned mental health speakers, and running webinars on Managing Stress at Work and Managing Your Mental Wealth During Challenging Times in response to the COVID-19. crisis.
Working with Mental Health First Aid (MHFA) around the globe, Laura manages Expedia Group's Mental Health Ambassador team which includes over 150 certified global employees. Laura became a certified MHFA instructor in August of 2020 and regularly teaches courses to companies throughout the US. Laura is a frequent speaker at global mental health conferences, openly speaking about her experiences with burnout and anxiety in fast-paced corporate environments. In her spare time, she loves to travel the globe and hike the hills of Sonoma County where she resides.
Attendees








Event Information
Now more than ever, wellbeing and mental health are in the forefront of employers' minds and the top of employees' priorities. The challenges of remote working, isolation, furloughs, pandemic, racial injustice, and personal struggles have combined to create a very onerous environment for employees...and by extension, employers.
The discussion-based Virtual Wellbeing & Mental Health Masterclass will help HR leaders investigate integrating mental wellbeing into corporate culture, make reasonable adjustments, tackle stigma, increase employee engagement, and address best practices for employers.
The event will consist of three presentations each capped at 10 minutes that will be delivered by our HR partners. The presentations will be followed by a series of three interactive roundtables designed to enable HR leaders from the most influential brands to share knowledge in a collaborative environment.
Show agenda
Check In & Welcome
Join Zoom meeting


Expert Presentations & Roundtable Discussions
Three half-hour sessions led by expert speakers where presentations and roundtable sessions enable you to share knowledge with other senior HR leaders about challenges currently being faced and allow you to get answers for the questions that mean most to you and your brand.


How to Humanize the Workplace to Promote Mental Health and Wellbeing
Michael Puck - Senior Partner Human Insights Group

Mental Health in the Post-pandemic World
Julian Scharman - VP Growth & Marketing

What's next in mental health care?
Karen Timmeny - Customer Success

Keynote Presentation: Journey to Wellbeing
Laura DeCook - Wellbeing Specialist


With thanks to our experts



Interested in becoming one of our experts?