HR
Virtual Wellbeing Masterclass
Join senior HR professionals from leading brands for an interactive virtual conference designed to showcase the latest tools, tech, and trends in HR. Update your knowledge, get ahead of your competition, and master HR!
The latest employee wellbeing tools, tech and trends created for an audience of senior HR professionals within London & surrounding areas. The event starts at 9:00am GMT.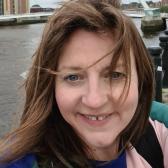 Profile
I'm an energetic HR professional with a passion for employees feeling happy and thriving at work. I've enjoyed working with people for many years and I absolutely love working for VoCoVo, a small organisation with a massive heart.
Past Attendees



Event Information
This event is not a traditional conference!
The Wellbeing Masterclass will help HR leaders understand the latest HR trends in the wellbeing space, ranging from effective mental and physical wellbeing programs, to career development and employee inclusiveness initiatives.
The event will consist of three presentations each capped at 10 minutes delivered by our HR partners providing insights on emerging trends and technology. The sessions will be followed up by a series of three roundtables designed to enable HR leaders from the most influential brands to share knowledge in a collaborative and interactive environment.
Show agenda
Check In & Welcome
Join Zoom meeting

Expert Presentations & Roundtable Discussions
Three Expert presentations followed by interactive roundtable sessions enable you to engage with the Experts and other brand HR leaders. You are able to address the challenges you face and get answers to the questions that mean most to you and your brand.

Business Recovery Starts with Occupational Health: Proactive Support for Remote Working and Returns to the Workplace
Jenni Doyle - Health Shield

Digital Mental Health Training: The Single Greatest Opportunity for Organisations in 2021?
Daisy Abbott - Unmind

Building a Financially Fitter and More Motivated Work Force
James Malia - Wealth Wizards


With thanks to our experts



Interested in becoming one of our experts?