Digital
You are Sitting on a Data Goldmine Workshop
...You just don't know it! Most organisations have access to loads of data about their current consumers, their target market, and their competitors - they just don't realise it.
Join James Cuthbertson of Relative Insight who will explain how by using language comparison technology, you will breathe new life into the data you don't know what to do with, and polish till it shines, the data you thought was a dud.
Join us for this 45 minute workshop that is intended for senior B2C marketers in London and across the UK. The session will begin at 10:15am GMT.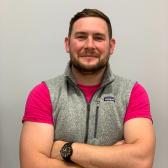 Profile
James Cuthbertson is the CRO of Relative Insight, An innovator in language analytics, James has helped grow Relative Insight from its true start-up phase into a pioneer of language analysis servicing global clients such as F1, Amazon, Coca-Cola and HSBC.
With over 10 years-experience in the early stage technology market, James has grown, and developed sales and marketing functions focused on products in audience insights and data. James has recently relocated to the Kent countryside along with his wife, and their ever-expanding menagerie of cats, dogs and chickens.
Past Attendees




Event Information
The 'You are Sitting on a Data Goldmine' Workshop will show marketing leaders how to access and make the most out of ALL data!
The 45-minute session will consist of a presentation from our digital partner, Relative Insight, followed by an intimate and interactive discussion with the speakers and your peers.
From this session, you'll take away:
• How to discover data you didn't realise you had
• How to use language comparison technology to help utilise this forgotten data
• How this will benefit you moving forward
Show agenda
Check In & Welcome
Join Zoom Workshop


You are Sitting on a Data Goldmine, You Just Don't Know it...
James Cuthbertson - Relative Insight

With thanks to our experts
Interested in becoming one of our experts?