Digital Marketing Masterclass
Join senior marketers from top brands for an interactive half-day Masterclass designed to showcase the latest strategies, tools, tech, and trends in digital marketing. Benefit from quick-fire thought leadership presentations and participate in interactive roundtable discussions. Here's your chance to update your knowledge, network with other leaders, and address your challenges!
London - Century Club, Shaftesbury Avenue
Focus on the latest strategies, tools, tech and trends created for an audience of senior marketing professionals from across the UK (insert relevant city/country/region). Please plan to arrive by 8:30am BST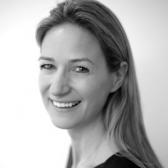 Ros has a background of working in brand and event marketing, enabling her to develop a wide range of skills and experience. Ros has worked with some of the world's most recognised brands and rights holders such as The Football Association, The British Olympic Association, UEFA, Vodafone, Nike, Nissan and PepsiCo, forging relationships with senior level stakeholders and delivering international projects to boost brand awareness, revenue and reputation.
Building exceptional brand and marketing capabilities to meet ever-changing business needs is something Ros has regularly undertaken in her career, for example, setting up the brand experience division for Fuse, part of Omnicom Media Group, and driving business development through nurturing of client relationships and efficient end-to-end project delivery.
Past Attendees




Event Information
This Masterclassing Event will help marketing leaders from top brands understand the latest strategies, tools, tech and trends in the market.
The format is simple: five 10 minute expert presentations are followed by a series of five 20 minute roundtable discussions. Each of the roundtables will be led by an expert speaker and after 20 minutes has elapsed, they will move on and your table will be joined by another expert. These events are designed to be highly interactive and if you're planning on joining us, we strongly encourage you to participate for the entire discussions!
Because of the intimate nature of the roundtable discussions, you are able to ask questions, address challenges facing your organisation, speaking directly with the experts and other participants. Due to the importance placed on discussion, we're sure to address your specific needs during this half-day event.
In addition, you can help us shape the agenda by suggesting core topics and posing questions to focus on during the registration process. Just click the Register Now button and we look forward to seeing you soon!
Show agenda
Registration & Networking


Enhanced Audience Segmentation with Google Ads
Billie Cronin, Performance Marketing Manager - Bloomreach

Building Trust through Better Search
Sean Davison, Regional VP, Northern Europe - Yext

Meet your audience where they are with game mechanics
E-J Harris, Senior Business Development Executive - Leadfamly
Building better campaigns with video
Kathryn Rockwell, Account Executive - Brightcove


Keynote Presentation- Taking an In-Venue Experience Digital
Ros Robinson, Head of Marketing - Ascot Racecourse

With thanks to our experts




Interested in becoming one of our experts?