Social and Influencer Masterclass
Hear from thought leaders, connect with senior marketers, and tackle your biggest challenges at our in-person Social and Influencer Masterclass. With snappy expert presentations and intimate roundtable discussions, this Masterclass is the perfect forum for you to discover the latest tech, strategies, and solutions in the social and influencer space.
Where
CHICAGO - Loft on Lake - 1366 W Lake St, Chicago, IL 60607
Created for an audience of senior marketing professionals from across Chicago and surrounding areas. Please plan to arrive by 8:30am CT.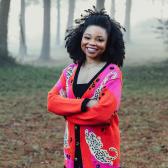 Kikora N. Mason joined J.P. Morgan Chase as vice president over social listening + community management after serving as the deputy director of digital strategy for the City of Chicago where her work focused on making Mayor Lori E. Lightfoot the most digitally savvy mayor in the country. In addition to overseeing the digital strategy around Mayor Lightfoot's and City social channels, she also worked with her team to provide strategic social media direction to all 35 City departments and sister agencies.
Before pivoting to government, Kikora spent nearly a decade at public relations agencies helping major brands – consumer and corporate – effectively use digital and social media to reach their most important audiences at critical times. She honed skills in influencer marketing, digital multicultural communications and executive positioning.

As a social media expert, the strategies Kikora develops are rooted in insights and are executed for brands such as McDonald's – where she served as the social media lead for the African-American consumer segment – Adobe, KeVita, Walmart, the Unilever ice cream portfolio and Dow Chemical. Kikora is most proud when she can help a brand tell their most authentic story to their consumer base. This level of authenticity was applied to ensure Chicago residents were digitally informed on Mayor Lightfoot's priorities: public safety, COVID-19 response and economic development.
In her spare time, Kikora enjoys cooking and activities that allow her to be creative. She is passionate about bringing her entire self to her work and using her personal and professional experiences to influence the strategies she develops. She grew up in Tallahassee, Florida and holds a M.A. in Journalism from DePaul University and a B.A. in Psychology from Florida A&M University.
Past Attendees






How it Works
Our ethos is simple. We want you to be an active participant. That's why we've developed a format designed to optimize interaction and engagement.
We start our Social & Influencer Masterclass with a series of 10-minute expert presentations before moving on to our expert-led roundtable discussions. Each roundtable lasts 20 minutes. When the time's up, the expert at your table will move on and you'll be joined by a brand new speaker.
These intimate 20-minute sessions are the perfect forum for you to ask questions and find solutions to your social & influencer marketing challenges.
And if you already know what you'd like to discuss, just let us know. Our registration form gives you the chance to suggest core topics and help us shape the agenda. Click the button to register now.
Show agenda
Breakfast & Networking
Join us for complimentary breakfast refreshments and networking with peers!


Turning Creators Into a Scalable Media Channel

Tracking the Evolution of Audience Opinions
Audiences: Today, Tomorrow, and in-between


Is Your Brand Culturally Relevant?
Kikora Mason - VP of Social Media


With thanks to our experts



Interested in becoming one of our experts?