Workshop Week
Virtual Event
Driving SEO Success with In-House and Agency Expertise Workshop
You have to choose between in-house SEO capability or outsourcing to an agency, right?
If you think that combining both is a recipe for muddying the water, think again. There is a way for your in-house SEO team and outsourced agency to work in harmony - and drive greater results.
Join this workshop to learn:
Why it doesn't have to be an and/or situation

The benefits of combining your in-house and outsourced SEO capabilities

How to make a blended SEO approach work for you
Join us for this 45-minute workshop designed for senior B2C marketers across the UK. The session will begin at 9:00am GMT.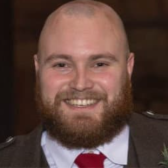 Workshop Leader
Digital Strategy Director
Scott is Digital Strategy Director at QueryClick, a leading independent performance marketing consultancy. Scott is responsible for the SEO, CRO and Analytics teams. With 9 years' experience in SEO, Scott has driven substantial organic growth for some of the biggest brands in the UK and abroad and is experienced in driving strong incremental ROI from Organic Search.
How it Works
Short and sweet, our targeted workshops are designed to give you the solutions you need. We start our 45 minute session with a presentation from our partner, QueryClick.
What you'll learn:
Why it doesn't have to be an and/or situation

The benefits of combining your in-house and outsourced SEO capabilities

How to make a blended SEO approach work for you