Digital Marketing Masterclass
Join senior marketers from leading B2C brands for an interactive half-day conference designed to showcase the latest tools, tech and trends in digital marketing. Update your knowledge, get ahead of your competition, master digital!
BOSTON - District Hall, 75 Northern Avenue, Boston, MA 02210
The latest digital tools, tech and trends created for an audience of senior B2C marketing professionals from Boston. The event starts at 9:30am EST.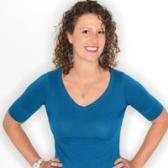 Director, Product & Marketing Analytics
Leslie Griffin heads up the Global Product and Marketing Analytics team at Reebok.  She works with cross-functional teams to help further Reebok's ambition to drive a culture of data-driven decision-making.  From global marketing measurement frameworks to advising on inventory, there's an analytics presence.  Blending a familiarity with data gathering, marketing technology, statistics, and business initiatives helps determine the role each data source can play in informing decisions. 13+ years of experience has taken her across the marketing ecosystem, with time spent in publishing, market research, ad agency, and brand-side. She holds her bachelor's degree and MBA from Boston University.
Past Attendees










Event Information
This event is not a traditional conference!
 
The Digital Marketing Masterclass will help marketing leaders develop cutting edge digital strategies to drive growth and new business opportunities as well as engage and retain existing customers.

During the first hour of the event, you will hear five case study filled presentations, that are capped at 10 minutes each to cut out the waffle.

The following two hours are dedicated to roundtable discussions, designed to enable marketing leaders from the most influential brands to share knowledge in a collaborative and interactive environment.

Once your mind is filled with new ideas, our brand keynote will deliver an insightful and inspirational case study presentation to close the event.
Show agenda
Registration & Networking


How to Leverage Location Data to Reach Consumers During COVID and Beyond
Bruce Forester - VP of Sales

Aki Moments and Personalization, Powered by Inmar


Enough With The Buzzwords, Brass Tacks on Marketing and Measurement in the Cookieless Future (or Now)
Leslie Griffin - Director Product & Marketing Analytics


With thanks to our experts


Interested in becoming one of our experts?