Workshop Week
Virtual Event
How AI is Transforming Creative Decision Making Workshop
The digital ad landscape is putting more pressure on marketers and the power of creative is being ignored. 2020 has made social ads more expensive and more competitive and you have 50 milliseconds to try and get 1.7 seconds of attention from someone who has seen up to 10,000 ads from up to 9 million different companies. So, how can AI help with Creative Analysis to make your ads perform better? Datasine will be sharing some AI insights garnered from analysing millions of ads and creating billions of data points that you can use today.  This 45 minute workshop consists of a 15-20 minute thought leadership presentation, followed by a discussion with the presenter and other marketing leaders. 
Join us for this 45 minute workshop that is intended for senior B2C and B2B marketers in London and across the UK. The session will begin at 2:00pm BST.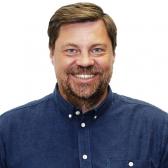 Stefan is an accomplished leader in SaaS MarTech and AI with a proven record of delivering rapid growth in start-ups and scale ups. He is highly skilled in building and developing high performance teams, sales playbooks, go to market strategies and tactics while building revenue.
How it Works
The 'How AI is Transforming Creative Decision Making' Workshop will show marketing leaders the importance of getting the creative process right and how AI can help with creative analysis to make your ads perform harder.
The 45-minute session will consist of a presentation from our digital partner, Datasine, followed by an intimate and interactive discussion with the speakers and your peers.
From this session, you'll take away:
• Why creative is the most important element in an ad
• How to create better performing ads that cost less
• How to out-compete your competition and get consistently great results