Workshop Week
Collection of
14 Workshops
Virtual Event
Push Pause or Push On? 5 Brands' Stories of Performance Marketing Success Workshop
How do you deliver commercial certainty in an uncertain market? This workshop brings to life five stories of how companies adapted their digital strategy throughout the pandemic. The session will focus on SEO, PPC, Paid Social, and the interplay of those channels within digital.
The examples span industries including attractions, property, hospitality, fashion retail, and third sector. By looking at your peers' success stories, this can help to shape your marketing priorities. In this interactive session, you will have the chance to share any challenges you have with our partner, Crafted and see how their client case studies can help provide solutions to these.
Examples of challenges faced include:
• Moving from a hybrid of in-store and eCommerce sales to purely digital
• Adapting a marketing strategy to meet stop/start market fluctuations
• Maintaining target ROI from PPC amid huge fluctuations in demand and booking intent
Join us for this 45-minute workshop that is intended for senior B2C and B2B marketers in London and across the UK. The session will begin at 10:15am BST.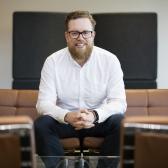 Profile
As CEO, Ian delivers the growth strategy for Crafted as well as leading the day-to-day operations of a business with 70 staff across all functions from technical development solutions, UX and enterprise design challenges, and international-scale search marketing campaigns. A regular on the speaking scene, he has spoken on behalf of industry bodies such as the Chartered Institute of Marketing (CIM), Institute of Direct Marketing (IDM), and Institute of Directors (IoD). Ian believes that successful marketing comes from the right mix of creativity and data, something that often forms a central part of his talks.
Event Information
The 'Push Pause or Push On? 5 brands' stories of performance marketing success' Workshop will show marketing leaders how to adapt their digital strategy during the pandemic and deliver commercial certainty in an uncertain market.
The 45-minute session will consist of a presentation from our digital partner, Crafted, followed by an intimate and interactive discussion with the speakers and your peers.
From this session, you'll take away:
• How the agility of digital can overcome the challenges of a stop/start market environment
• How looking to other sectors can be the key to delivering better campaigns
• Balancing short-term success with long-term brand-building
• How to forecast with confidence in an uncertain market