Workshop Week
Virtual Event
Performance Enablement in a Hybrid Environment Workshop
In this interactive workshop, Organizational Psychologist and Betterworks' Program Architect, Caitlin Collins, will discuss how to optimize performance enablement in your hybrid working environment. Join to learn how you can empower your managers to be effective coaches by customizing your feedback, focusing on goal-alignment conversations, and celebrating your employees through recognition.
EAST COAST - Online Event
Join us for this 45-minute workshop that is intended for senior HR leaders across the US and Canada. The session will begin at 9:00am ET.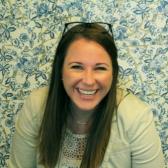 Workshop Leader
Organizational Psychologist, Principal Program Architect
Profile
Caitlin is an Organizational Psychologist who serves as a strategic advisor and a Betterworks product and platform expert for the largest, most complex enterprise customers. She has spent her career consulting for mid to global Fortune and FTSE 500 companies across various vertical markets developing people-centric strategies for recruitment, development, agile transition and change to help organizations become more nimble, more capable and more productive. With the belief that everyone deserves the opportunity to be great at their jobs despite experience, Caitlin has successfully taken a different approach to talent management by unlocking and understanding potential. Her personal mission is to help foster sanguine and fulfilling work environments that will create a contagiously positive impact on lives outside of work.
Caitlin holds a Bachelors of Science degree and Masters of Science degree, both in Organizational Psychology with a certification in Training and Development.
Event Information
Betterworks is a performance enablement solution that closes the loop between people, strategy and performance across the enterprise.
With Betterworks, teams throughout the organization can align and focus on what matters most.
Three things you can expect to learn about during this insightful 45-minute workshop:
The importance of shifting your managers from being a boss to a coach

What does effective coaching even look like in the hybrid workplace?

Using conversations, feedback, and recognition to engage and celebrate your people
This 45-minute session will consist of a presentation from our HR partner, Betterworks, followed by an intimate and interactive discussion with the speakers and your peers.