Rewards and Employee Benefits Masterclass
Rewards and benefits can make a huge difference to employee engagement. But how do you develop schemes that your employees actually care about? Our In-Person Rewards & Employee Benefits Masterclass is designed to tackle this challenge. With expert presentations and intimate roundtable discussions, our interactive half-day event is the perfect forum for you to connect with other HR leaders, exchange ideas, and find real solutions.
LONDON - Royal Society of Chemistry, Burlington House
Created for an audience of senior HR professionals from London and surrounding areas. Breakfast will be served from 8:30am BST and presentations will start at 9:00am.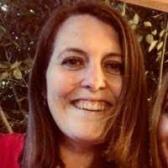 Leader of People Experience at Zopa Bank, Emily joined the business when it was a small team of 30 people. Since the launch of the bank in 2020, that number has grown to almost 600 people. Back in 2005, Zopa built the first ever peer-to-peer (P2P) lending company, giving customers access to loans built for real life and intelligent investments backed by cutting-edge tech. Zopa has been a pioneering force in finance for over 16 years – and how they reward and value their people has been intrinsic to their success.
Past Attendees



How it Works
Our ethos is simple. We want you to be an active participant. That's why we've developed a format designed to optimise interaction and engagement.
We start our Employee Rewards & Benefits Masterclass with a series of 10 minute expert presentations before moving on to our expert-led roundtable discussions. Each roundtable lasts 20 minutes. When the time's up, the expert at your table will move on and you'll be joined by a brand new speaker.
These intimate 20 minute sessions are the perfect forum for you to ask questions and find solutions to your challenges.
And if you already know what you'd like to discuss, just let us know. Our registration form gives you the chance to suggest core topics and help us shape the agenda. Click the button to register now.
Show agenda
Registration & Networking


Expert Presentation - Peppy Health
Expert Presentation - Cushon

Expert Presentation - Yulife

How to celebrate in a borderless working world


Keynote Presentation
Emily Dickens, People Experience Lead - Zopa


With thanks to our experts




Interested in becoming one of our experts?